Omicron phobia and its relationship to general depression in patients with post-Covid 19 syndrome
Mahmoud Ali Moussa

Lecturer of Assessment and Educational Evaluation, College of Education, Suez Canal university, Egypt. mahmod567@yahoo.com

EL- Farahaty El- Sayed Mahmoud

Professor of Educational and Positive Psychology, National Center for Examination and Educational Assessment, salah_sa20@yahoo.com
Keywords:
General depression; Corona phobia; Omicron phobia
Abstract
The study aimed to estimate the relationship between omicron phobia and general depression in post-Covid 19 patients. An available sample of 210 university students (undergraduate and postgraduate levels) was selected. 17 preliminary symptoms were determined for the diagnosis of the post-covid 19 syndrome after consulting colleagues from the chest diseases field. The sample was classified into the syndrome type affected into two parts, once was the persistent syndrome, and the other was chronic Post Covid 19 syndrome. The corona phobia scale by Arpaci et al. (2020) was translated into Arabic, and some modifications were achieved to its items to be suitable for the nature of the measured phenomenon. The scale has four dimensions. The structural validity of the scale was verified using confirmatory factor analysis. The results reached a good fitting according to the sample data. The scale had internal consistency by alpha coefficients of 0.92, which ranged for dimensions between 0.64 to 0.81. Dokuzlar et al.'s (2018) general depression scale has been translated from the Turkish language, and the item response was binary. Exploratory factor analysis was used to verify the factor stability across the Egyptian culture, and the two dimensions were stable except for two items, one of each dimension loaded on the non-target dimension. General depression's structural validity using confirmatory factor analysis was achieved, and the results showed a good fit across sample data. The values of alpha coefficients for the general depression subscales were ranged from 0.30 to 0.41, which are low values that may indicate high phases of depression in general among the sample members. The relationships results revealed that there was no relationship between age and study variables, which signifies that depression and omicron phobia are a general condition that influences individuals regardless of their age. Depression was associated with the psychological state of phobia, and social activities were negatively associated with the Omicron phobia subscale, which means that the phobia of injury led to a poor psychological state, economic depression and social crises, and phobia led to suffering from psychosomatic diseases.
Downloads
Download data is not yet available.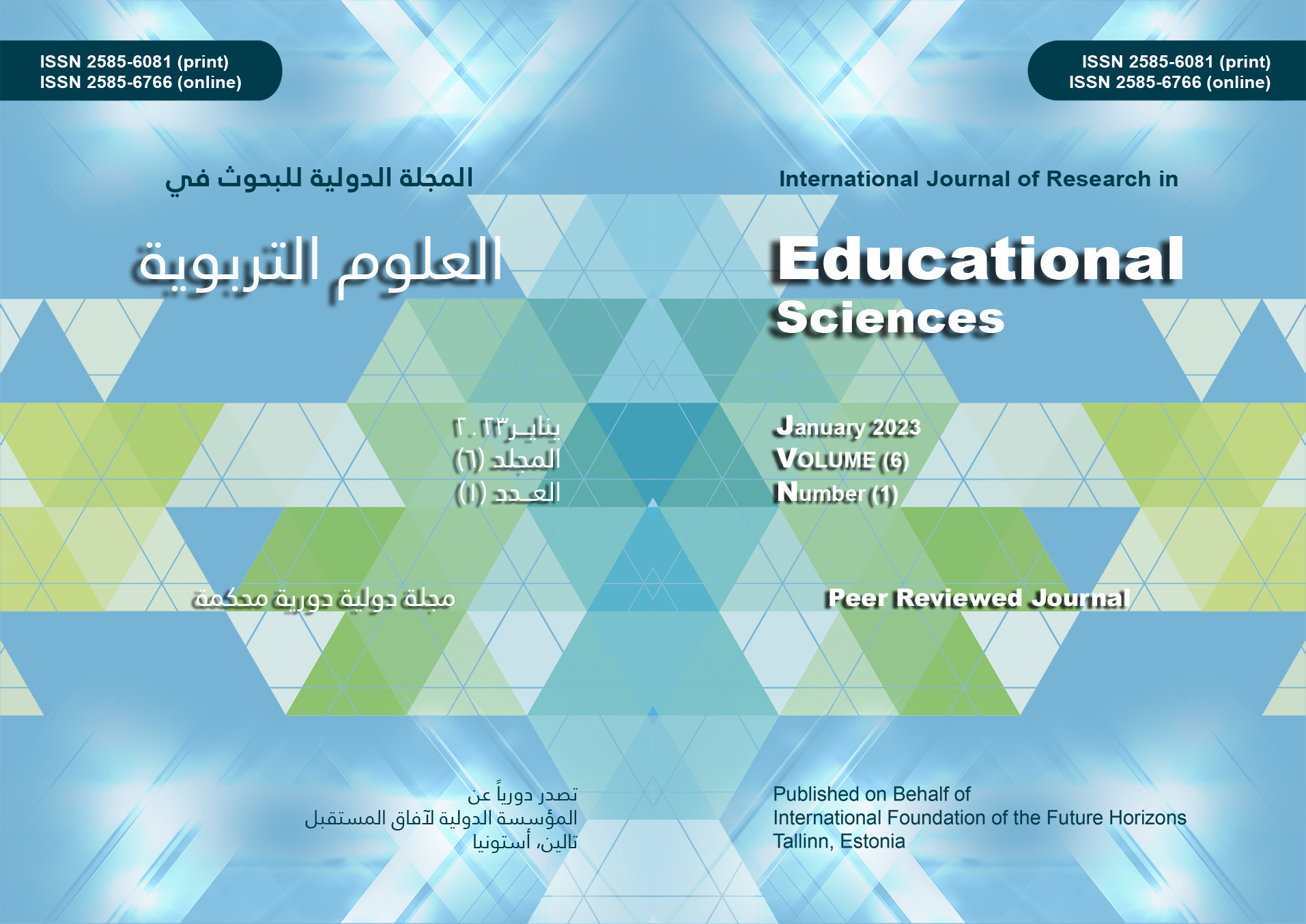 How to Cite
Moussa, M., & Mahmoud, E.- F. (2022). Omicron phobia and its relationship to general depression in patients with post-Covid 19 syndrome. International Journal of Research in Educational Sciences., 6(01), 167 - 208. Retrieved from https://iafh.net/index.php/IJRES/article/view/357
Copyright (c) 2023 Mahmoud Ali Moussa, EL- Farahaty El- Sayed Mahmoud
This work is licensed under a Creative Commons Attribution-NonCommercial 4.0 International License.
Creative Commons License: CC BY-NC
Creative Commons Rights Expression Language (CC REL)