E-Learning in the Corona (COVID-19) time
Results and hopes
Fayza Ahmed Alhussini Megahed
Keywords:
covid 19, corona virus, COVID-19, E-Learning
Abstract
All countries decided to suspend their studies in schools and universities to keep citizens safe, because of the rapid spread of the "Corona" or "Covid 19" pandemic, which disrupted life and cripple all movements, The countries have been looking to continue the distance learning process through electronic learning platforms, and some educational institutions have been looking at e-learning as aids to education, and that it is a luxury, it is now an urgent necessity, The current paper addresses the reality of e-learning  in Egyptian educational institutions at the time of the Corona pandemic crisis, which tells us the need to develop the infrastructure and technology of educational institutions and the importance of developing, qualifying and developing teachers' professional and technological capabilities , Parents are aware of the importance of providing alternative education in homes and ways of providing support to their children, and the paper reviews a number of Arab and foreign studies that have emphasized that e-learning helps improve the level of education of students, Achieve the desired learning outcomes by building an interactive learning environment using e-learning tools (Edmodo, virtual classrooms on Blackboard, bridges) that encourage self-learning, help exchange experiences and ideas among learners, and ensure that students develop creative and future thinking,  The experiences of some foreign countries in e-education and ways to benefit from it in Egyptian education were reviewed and the paper reached a set of recommendations; The study of the technological development of the teacher, enabling him to acquire and deal with advanced technological skills and the ability to employ computers in the educational fields, to take advantage of the advanced countries' experiences in the field of interactive curriculum programming and to take measures appropriate to the Egyptian educational systems.  
Key Words: , Corona time E-learning , E-Learning platforms, Global experiences in e-learning.
Downloads
Download data is not yet available.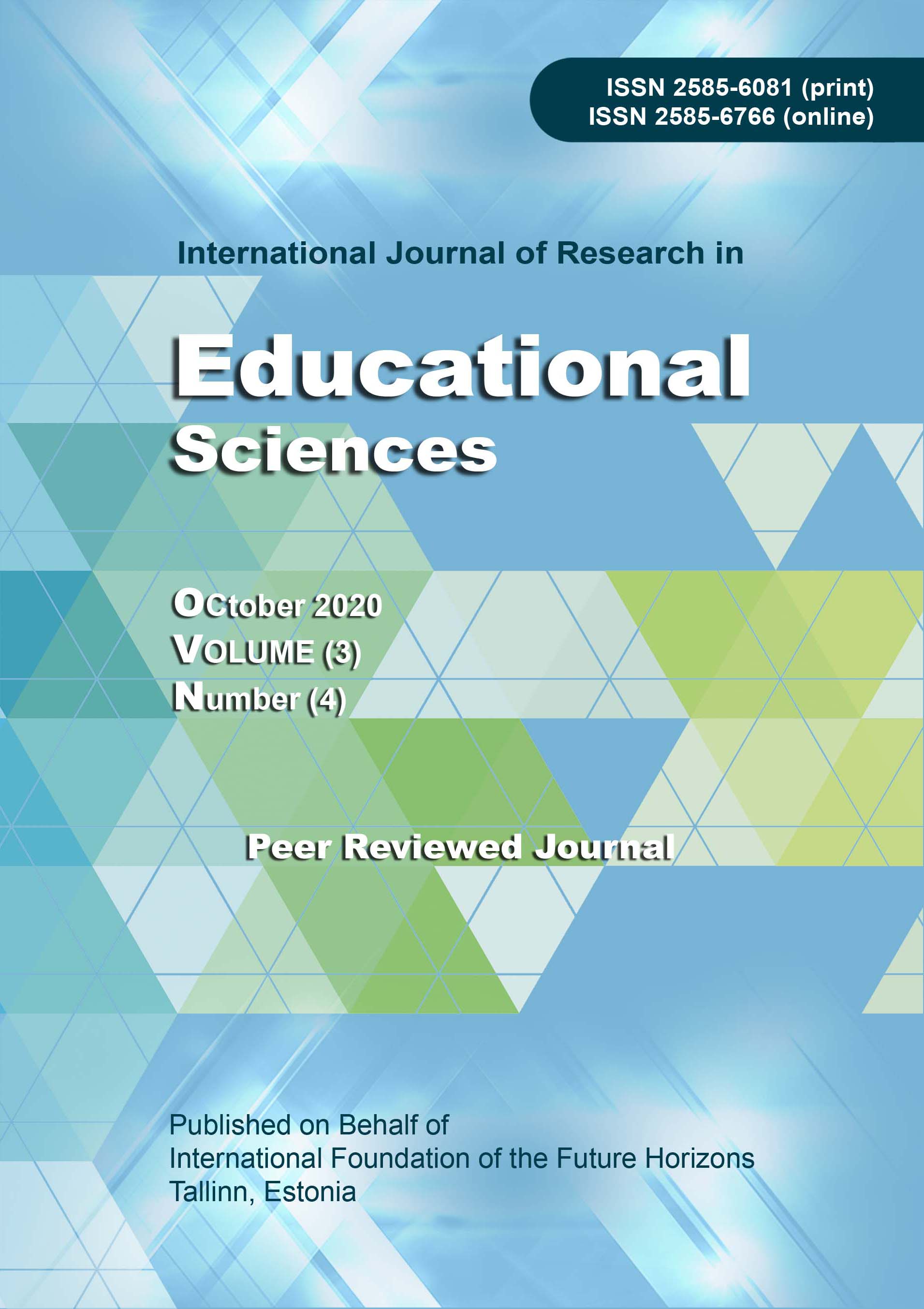 How to Cite
Megahed, F. (2020). E-Learning in the Corona (COVID-19) time. International Journal of Research in Educational Sciences., 3(4). Retrieved from https://iafh.net/index.php/IJRES/article/view/239
Copyright (c) 2020 Fayza Ahmed Alhussini Megahed
This work is licensed under a Creative Commons Attribution-NonCommercial 4.0 International License.
Creative Commons License: CC BY-NC
Creative Commons Rights Expression Language (CC REL)