A proposed conception to improve organizational agility among heads of departments at King Saud University from the point of view of faculty members
Mona Abdullah Saleh Samhan

Assistant professor, College of application sciences and society service, King Saud University, Saudi Arabia
Keywords:
proposed conception, organizational agility
Abstract
Educational institutions need to apply the style of organizational agility due to the presence of a slowdown in decisions and a routine in work over many years that has not made tangible progress compared to countries that took the implementation of actual decentralization and the use of modern styles such as the style of organizational agility, which helped in the development of thought and administrative application and had an impact Concrete and clear on the progress and development of institutions, which in turn led to the progress and advancement of countries .King Saud University is one of the leading universities that is trying to catch up with progress at all levels, and it takes into account the importance of improvement, renewal and development in all administrative and educational fields, community service activities and environmental development. Faculty members and know the obstacles to its application and the requirements for its improvement, based on the importance of raising the level of the current reality of organizational agility in the faculties of the university. To achieve the objectives of the research, the descriptive approach was used by applying a questionnaire to (642) heads of departments in the university faculties from the original community (2070) with a percentage of (31%) of the original community (Medium). The research concluded with recommendations that can raise the level of applying organizational agility in the faculties of the university.
Downloads
Download data is not yet available.
References
Harraf, A., Wanasika , I., Tate ,k.and Talbott ,k.(2015). Organizational Agility.The Journal of Applied Business Research, 31(2), pp675-686
Wageeh, A.(2016). Organizational Agility: The Key to Improve Organizational Performance. International Business Research,9(3),pp97-110.
Shiri,A.(2014).A Study On Relationship Between Conflict Management Styles And Organizational Agility: A Case Study Of Llam State University. Management Science Letters,(4).
Trinh-Phuong, T., Molla, A., and Peszynski , K. (2012B). Enterprise systems and organizational agility: A review of the literature and conceptual framework. Communication of the Association for Information Systems, 31(8), 167–193. Available at: http://aisel.aisnet.org/cais/vol31/iss1/8 -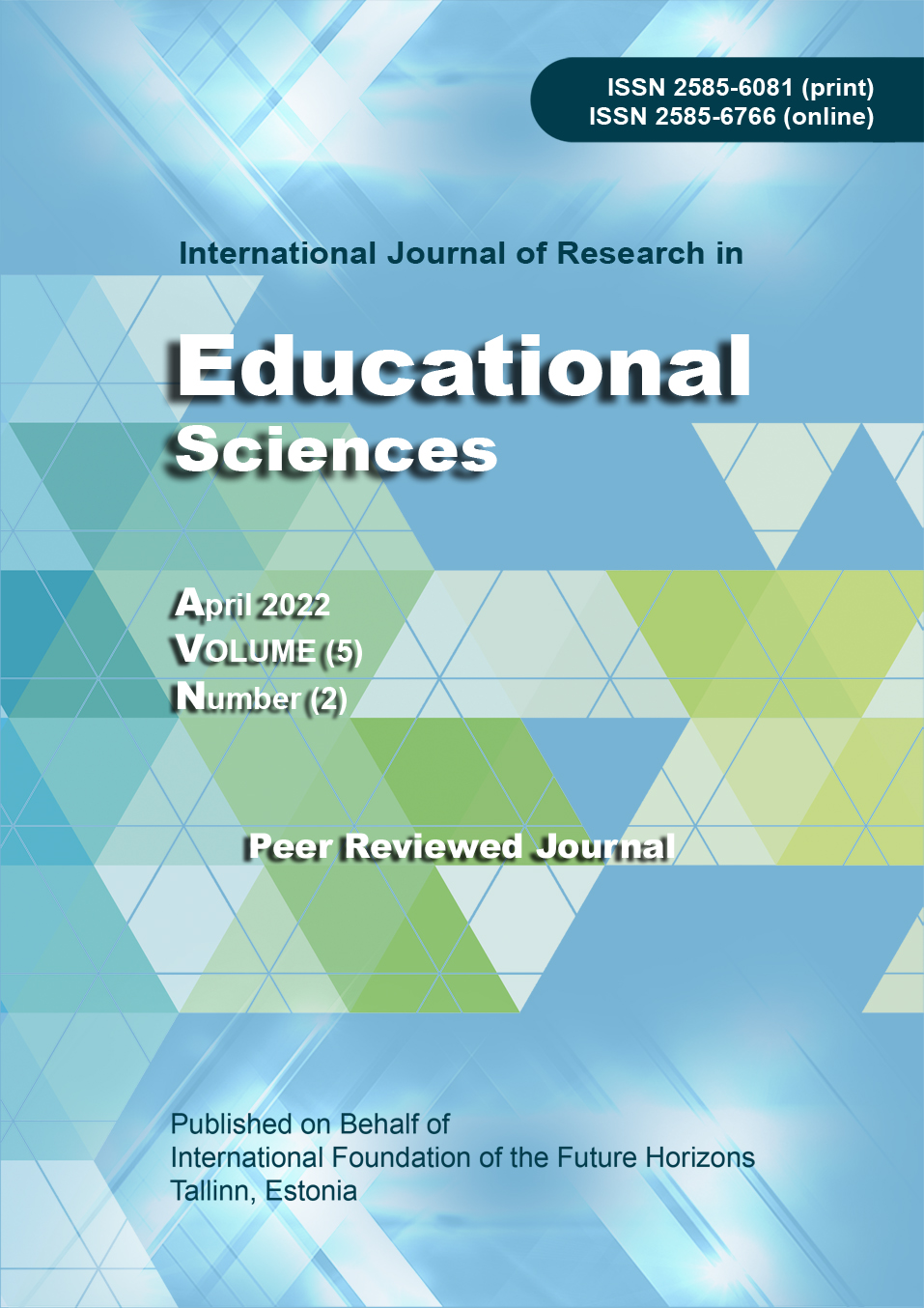 How to Cite
Samhan, M. (2022). A proposed conception to improve organizational agility among heads of departments at King Saud University from the point of view of faculty members. International Journal of Research in Educational Sciences., 5(2), 343 - 395. Retrieved from http://iafh.net/index.php/IJRES/article/view/351
Copyright (c) 2022 Mona Abdullah Saleh Samhan
This work is licensed under a Creative Commons Attribution-NonCommercial 4.0 International License.
Creative Commons License: CC BY-NC
Creative Commons Rights Expression Language (CC REL)