The Effectiveness of Using Contextualism in the Development of Written Expression Skills of Preparatory Linguistically-Gifted Pupils
Abdelrazek mokhtar Mahmoud

Professor of Curriculum& Instruction of Arabic Language Education, College of Education, Assiut University, Egypt. Razic2005@gmail.com , http://arid.my/0001-2264

Eslam Gamal Mahrous Farrag

PhD researcher, Faculty of Education, Assiut University, Egypt, teachereslam111@gmail.com
Abstract
The aim of the current research is to develop the skills of creative written expression among middle school pupils (linguistically gifted preparatory first grade pupils) through a strategy based on contextualism theory. To achieve the aim of the research، the researchers followed both the descriptive approach and the experimental one-group approach. The research group consisted of a group of linguistically gifted first-grade pupils، whose number reached (37) male and female pupils، where they were selected according to the tools of detection and identification of gifted pupils identified in the current research. The two researchers prepared a List of characteristics of linguistically gifted students، a list of creative writing expression skills suitable for first grade linguistically gifted preparatory pupils، and tested creative writing expression skills for first grade linguistically gifted intermediate pupils. The teacher's guide on creative expression topics was prepared according to the proposed contextualism-based strategy، and the student's book on creative expression topics according to the proposed contextual-based strategy. The research concluded the effectiveness of the proposed strategy in developing creative writing expression skills at the level of (fluency - flexibility - originality). Where the differences were statistically significant at a level of significance (0.01) in favor of the post application in the test of creative writing for first-grade intermediate pupils who were linguistically gifted، and the size of the impact of the strategy was large.
In light of the results of the current research، the research recommended the following:
- Carrying out more studies concerned with creative written expression and developing his skills، as well as including the detection of language errors in creative written expression.
- Use modern strategies in teaching expression، and raise the efficiency of teachers by holding periodic courses for them on how to use these strategies.
- Attention to the areas of creative written expression that concern students، or relate to their lives، and present them to them.
- Arabic language books include some topics of creative written expression.
- Giving the share of expression adequate attention from the Ministry of Education، and explaining the importance of expression in their lives.
Leave students free to choose topics that suit their preferences and desires under the guidance of their teachers، and provide guidance if necessary.
Downloads
Download data is not yet available.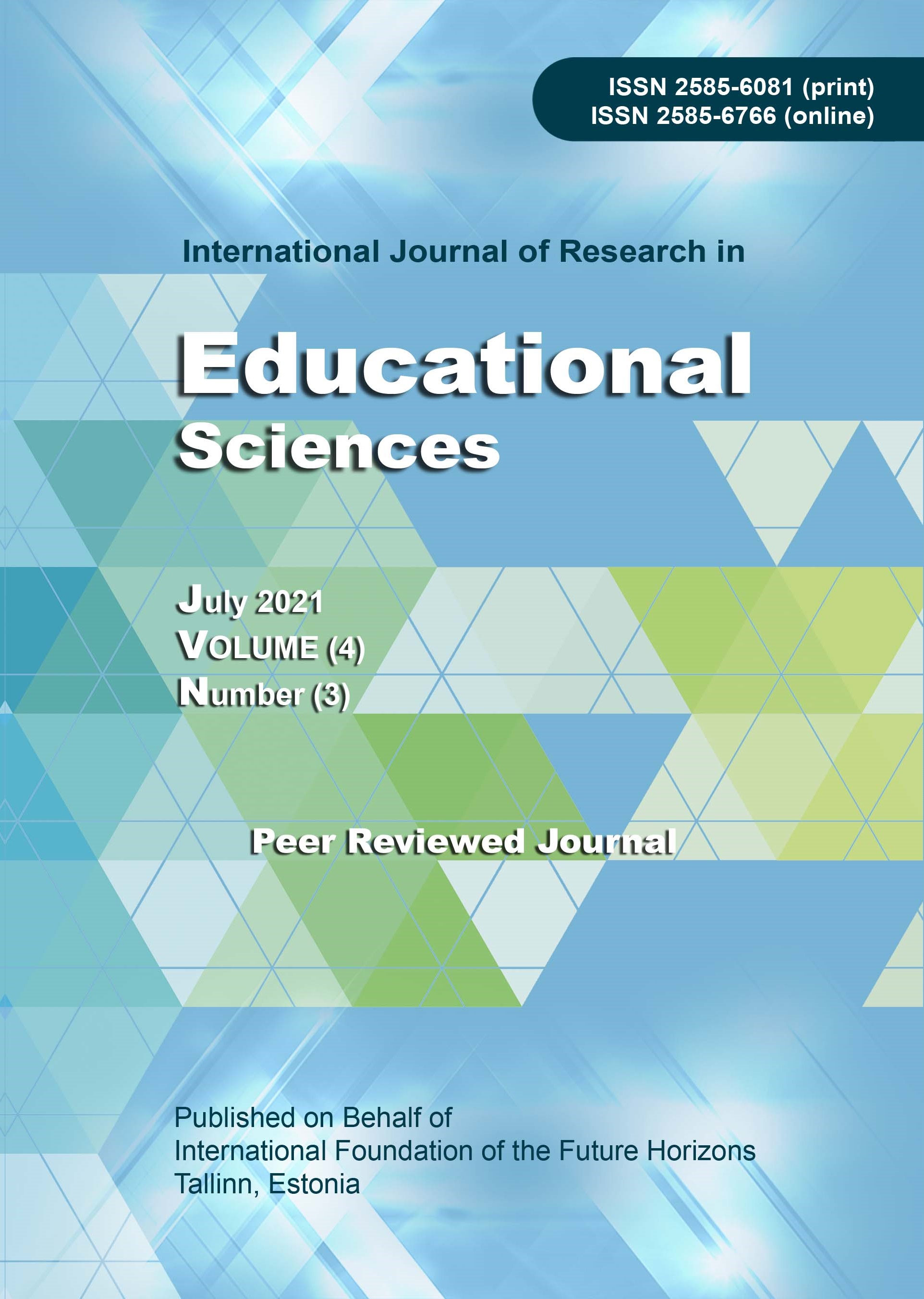 How to Cite
Mahmoud, A., & Farrag, E. (2021). The Effectiveness of Using Contextualism in the Development of Written Expression Skills of Preparatory Linguistically-Gifted Pupils. International Journal of Research in Educational Sciences., 4(3), 105 - 168. Retrieved from http://iafh.net/index.php/IJRES/article/view/304
Copyright (c) 2021 Abdelrazek mokhtar Mahmoud, Eslam Gamal Mahrous Farrag
This work is licensed under a Creative Commons Attribution-NonCommercial 4.0 International License.
Creative Commons License: CC BY-NC
Creative Commons Rights Expression Language (CC REL)