The Role of Playing Some Electronic Games in Committing Crimes Among a Sample Of House of Social Welfare
Majed Awad Al-Anazi

Master of Education, Saudi Arabia, alwaely2020@hotmail.com
Keywords:
Electronic Games, Committing Crimes, House of Social Welfare
Abstract
Recently, many electronic games that simulate practical reality in the form of a virtual world, accompanied by loud sounds, various shapes, color pictures, tools and auxiliary techniques, which include in its steps and stages, encourage players to commit crime in a professional manner, and the ability to actually carrying out the crime, or escaping from falling into the reach of the law, is an indication and a sign of victory in the stages of those games, and it does not move from one stage to another until after the crime is completed. The current study aimed to identify the reality of the practice of House of Social Welfare inmates for electronic games, and whether there was a role for electronic games in committing crimes among the study sample, where a sample of 54 inmates of House of Social Welfare in Dammam was selected, in which a personal interview was conducted with the study sample, and the study used the descriptive method. The study reached a number of results, the most important of which are: a positive relationship between playing electronic games and drinking smoke and drugs, and that some electronic games help to stir up sexual instincts, post pictures and disruptive clips, personal speculations and chases with the police, and some electronic games help teach theft, stabbing and drifting cars. The study made a number of recommendations, the most important of which is the need for parents to follow up on their children's games, and the need to tighten control of places for selling electronic games, follow them on the Internet, and raise awareness against their risks.
Key words: Electronic Games, Committing Crimes Among, House of Social Welfar
Downloads
Download data is not yet available.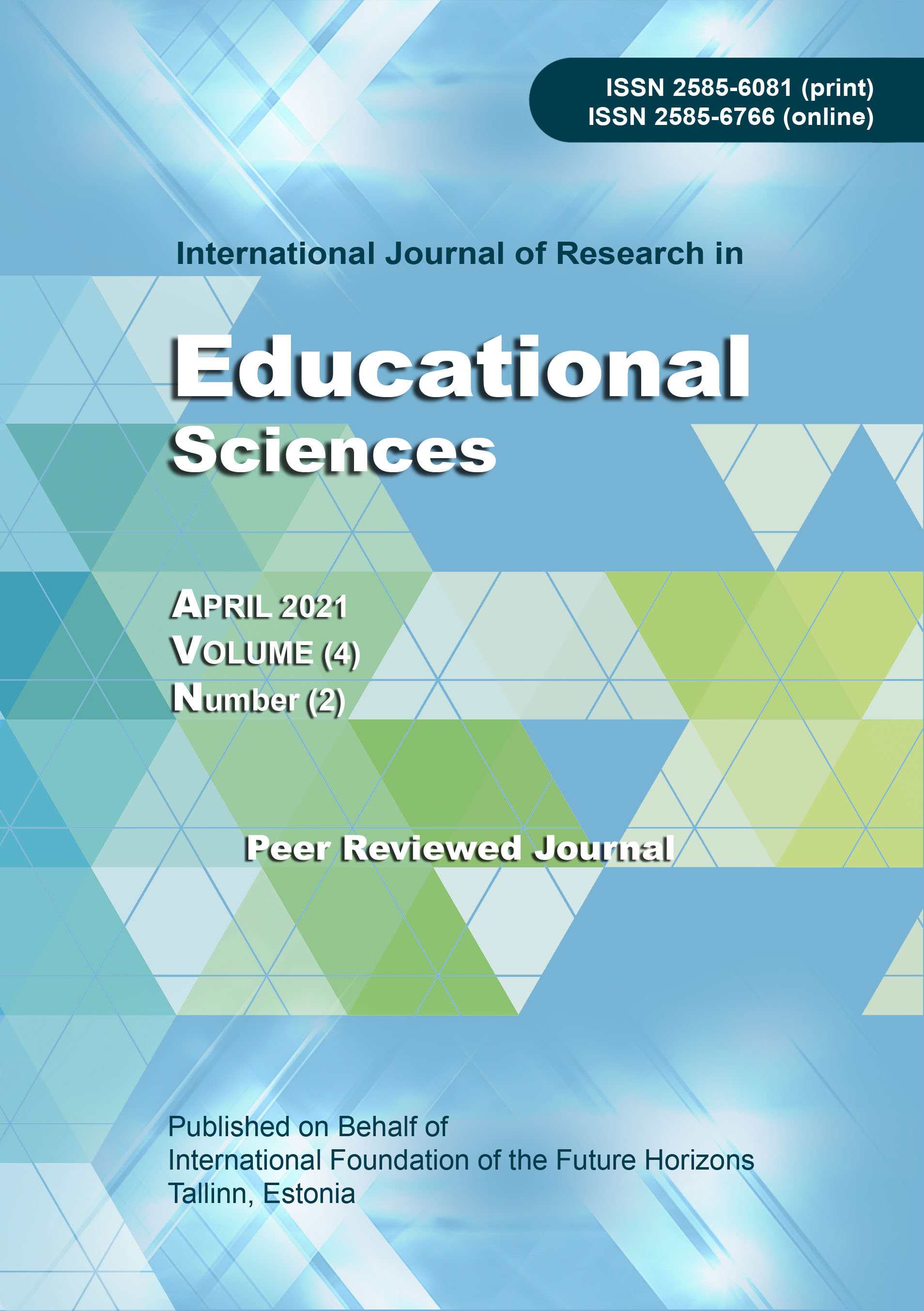 How to Cite
Al-Anazi, M. (2021). The Role of Playing Some Electronic Games in Committing Crimes Among a Sample Of House of Social Welfare. International Journal of Research in Educational Sciences., 4(2), 289 - 322. Retrieved from http://iafh.net/index.php/IJRES/article/view/200
Copyright (c) 2021 Majed Awad Al-Anazi
This work is licensed under a Creative Commons Attribution-NonCommercial 4.0 International License.
Creative Commons License: CC BY-NC
Creative Commons Rights Expression Language (CC REL)